Membership: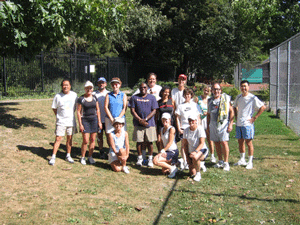 Become a PTA member and enjoy tennis opportunities throughout the year with tournaments, leagues, social events, winter team tennis, winter Round Robins. We also have a newsletter which we use to contact our membership base about upcoming events.
Annual dues PER FAMILY is $12.00, due on every April when the league sign-up start.
Signup: For now, download this form and sent the fee to PO BOX
Existing members, you can download the form and send the form and fee to PTA PO Box. if you know your PTA membership ID from last year note that as well. Thanks. Sign-up online will be available later in the future.
Coordinator: Needed!